Chemical Industry Association Awards 2018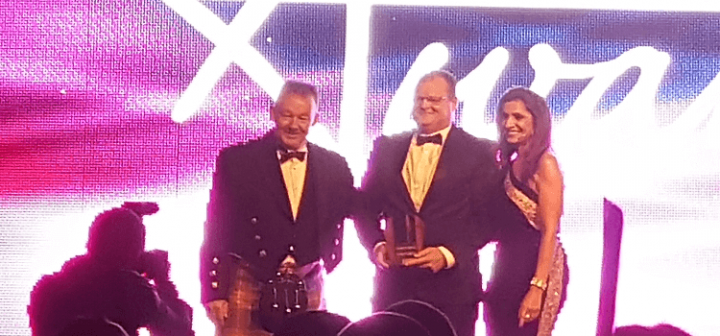 At Macnaughton McGregor we are always keen to support organisations that are at the leading edge of their sector. Whether this be leading the way in health and wellbeing, sustainability or injecting new ideas and vitality through young visionaries, great achievements deserve recognition. That's why we were proud to sponsor this years Chemical Industries Association Health Leadership award. The event was held at the Gateshead Hilton and was attended by over 400 people representing 39 of the worlds leading chemical companies.
Standards were phenomenal and even receiving a nomination was a major achievement in itself. The three shortlisted companies were, Johnson Matthey, Lyondellbasell and Sabic. Choosing a winner from these wasn't easy, but the award eventually went to Lyondellbasell for their outstanding advancements in the area of health leadership. The award was presented by our very own Head of Behavioural Safety Harry Gallagher.
We were all a little worried as Harry stepped up to the stage, as he has never been a man to shy from the lime light. There was an expectation that he may whip out his guitar and break out in song. But the consummate professional as always, the presentation was delivered without hesitation, repetition, deviation or even a hint of a tune.
A great night and a big thanks to the organisers, the companies attending, the waiting staff, the chef, a saxophonist and a violinist for making it a very enjoyable evening.